You can change your trip-plan preferences to specific route-type and transit-type details by tapping the navigation menu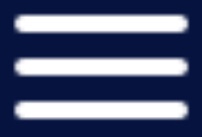 and selecting Settings > Trip Plan.
Tap the navigation menu and select Settings.
On the Settings screen, tap Trip Plan.
On the Trip Plan screen:
Under Route Type, select one of the following:
Best route – For the recommended best route
Least walking – For the route type with the least amount of walking
Least transfers – For the route type with the fewest transfers
Under Transit Types, select any of the following (available in your region) to include in your trip plan:
Bus – To include bike trip options
Train – To include train trip options
Light Rail – To include light rail trip options
Ferry – To include ferry trip options
Bike – To include bike options
Your selected trip-plan preferences are automatically saved and are applied to your future trips.