If your transit agency offers passes, you can purchase a pass by either tapping Buy next to Buy a pass or add cash under My Wallet on the home screen or by going to Wallet > Passes > Buy a pass.

If you don't already have a payment method set up in the Umo App, you can add one when buying a pass.

If your local transit agency doesn't offer passes (example: the Passes tab doesn't appear in your Umo Wallet), find out how to add cash ("stored value") here.
Buy a Umo pass
From the main screen, tap Wallet .
On the My Wallet screen, select Passes and then tap Buy a pass.
On the Select Pass screen, select the pass you want to purchase.
On the Confirm Your Purchase screen, tap Purchase.
On the Payment Method screen, enter your payment method information.

You can also tap the Camera icon

to scan your credit or debit card:
Position your credit or debit card within the frame so that the card number is visible.
Once your card is scanned, fill in your cardholder name and ZIP Code.

Additionally, if your transit agency offers Apple Pay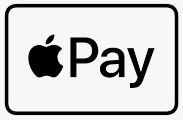 and Google Pay

as payment methods, you can select either of these for payment.
Once you have entered your payment details, tap Continue.

The Umo App confirms your pass purchase and it appears on the home screen under My Wallet and in the Passes section of your Wallet.
From here, you can:
Tap Show validation code to show your validation code to validate your trip –or–
Tap Passes in your Wallet to review your pass details