If you use a Umo Card instead of the Umo App, you can change your Umo transit agency on the Umo Passenger Portal (umopass.com for U.S. riders, and ca.umopass.com for non-U.S. riders) by going to the navigation menu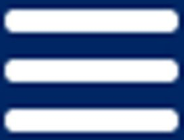 and selecting Change Agency

.

Note: When you create your Umo account at the Umo Passenger Portal by registering your card, the transit agency that issued the card is automatically set as your default transit agency.

Important: The passes and stored value you purchase through one transit agency are not applicable to another. Once you change transit agencies, you will need to purchase new passes or stored value for that particular agency.
Change the transit agency for your Umo Card account
Log in to the Umo Passenger Portal (umopass.com for U.S. riders, and ca.umopass.com for non-U.S. riders).
Click the navigation menu and select Change Agency .
In the Change Agency pop-up window, search for the city or transit agency of your choice, and select it.

Your newly-selected transit agency is updated for future trips and purchases.