If you use a Umo Card instead of the Umo App, you can access your Umo Wallet by logging in to the Umo Passenger Portal and selecting the My Wallet tab.
The Umo Passenger Portal's My Wallet tab allows you to:

If the Pass or Stored Value options are not visible in the My Wallet section, these fare types may not be available through your transit agency. Contact your local transit agency for more details.

You cannot use both the Umo card and the Umo app. You must choose one or the other. For example: If you download the Umo App and create an account, your Umo or TouchPass card will be disabled.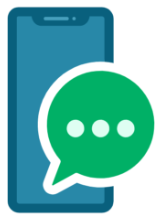 If you use the Umo App, you can use your Umo Wallet to add a cash balance, purchase a transit pass, change your payment method, show a QR code for trip validation, and view your ride history.