How do I use my Umo QR code?
Once you buy a pass or add a cash balance to your Umo App Wallet, you can board the bus by scanning the Validation Code, or Quick Response (QR) code which is linked to your Umo account. You can access the validation code for your trip by going to Wallet > Show Code.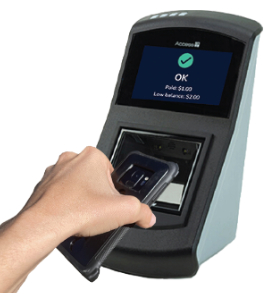 Show your Umo App validation code to board
From the main screen, tap Wallet .
On the My Wallet screen, tap Show Code to display your validation QR code.
Scan this code at the Umo Pass Reader upon boarding the bus to validate your fare.

Related articles: