How to add money to your Umo App account
You can add money to your Umo App account by going to Wallet > Cash Balance > Add Cash. Once you have added cash onto your Umo App account, tap Show Code and scan it on the Umo Pass Reader when boarding.
From the main screen of the Umo App, tap the Wallet icon.
On the My Wallet screen, select Cash Balance and then Add Cash.
On the Select Amount screen, select the appropriate cash balance amount you want to add, and tap Continue.

Tip: You can also tap I want a different amount to add a custom amount.
On the Confirm Your Purchase screen, tap Purchase.
On the Payment Method screen, enter your payment method information.

Tip: You can also tap the camera icon

to scan your credit or debit card:
Position your credit or debit card within the frame so that the card number is visible.
Once your card is scanned, fill in your cardholder name and ZIP code.

Tip: Additionally, if your transit agency offers Apple Pay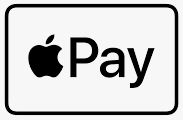 and Google Pay

as payment methods, you can select either of these for payment.
Once you have entered your payment details, tap Continue.
The Umo App confirms your cash balance purchase, and appears in the Cash Balance section of your Wallet. You are ready to board!
From here, you can:
Tap Show Code to show your validation QR code to the Umo Pass Reader to validate your trip, –or–
Slide the Autoload option to add cash to your Umo Wallet, whenever your balance gets below a pre-set amount.
If the Cash Balance tab isn't visible in your Wallet, this feature may not be available through your transit agency. Instead, find out how to buy a pass.

If you don't already have a payment method set up in the Umo App, you can add one when adding a cash balance.

While you can use a cash balance to pay for individual trips, you cannot apply a cash balance to the purchase of a pass.

If you have a Umo Card instead of the Umo App, find out how to add "Stored Value" to your Umo Card.

Related articles: