You can view your Umo App transaction history by going to the navigation menu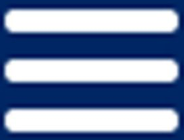 and selecting Transaction History.

Transactions will only appear for riders in Umo-supported metro areas.
View your Umo App transaction history
Your month-by-month Umo App transactions appear on the Transaction History screen.
From the main screen, tap the navigation menu and select Transaction History.
To view transactions for a different month, tap Change.
On the Set Month screen, select the month and year for which you would like to see your transaction history.


For questions or feedback related to stations, transit times, payment issues, passes, and potential refunds, please contact your local transit agency.

Related articles: