You can view your Umo App transaction history by going to the navigation menu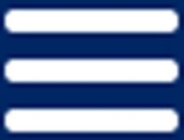 and selecting Transaction History. Your list of transactions can thereby serve as a receipt.

Have a Umo Card? You can view the last 10 transactions in your Umo account at the the Umo Passenger Portal and going to My Account > Account History.
Need a receipt for your Umo App transaction?
From the main screen, tap the navigation menu and select Transaction History.
To view transactions for a different month, tap Change.
On the Set Month screen, select the month and year for which you would like to see your transaction history.

Your Transaction History can serve as a receipt for your purchase.


For questions or feedback related to stations, transit times, payment issues, passes, and potential refunds, please contact your local transit agency.