You can view the last 10 transactions in your Umo Card account at the Umo Passenger Portal by going to My Account > Account History.

Using the Umo App? You can view your transaction history (and thereby obtain a receipt) by going to the navigation menu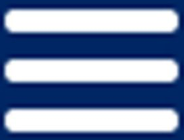 and selecting Transaction History.
Need a receipt for your Umo Card transaction?
Log in to the Umo Passenger Portal (umopass.com for U.S. riders, and ca.umopass.com for non-U.S. riders).
From the main page, select the My Account tab.
On the My Account tab, select Account History.

Your account history appears with your last 10 transactions, including a record of locations, dates and times.
(Optional) To print any account-history details, click Print to generate a PDF file that you can then print a hard copy of.