How do I scan my code for trip validation?

Paying your fare with the Umo App uses a two-dimensional barcode (aka a Quick Response (QR) code or "Validation Code") that is linked to your Umo App account, once you buy a pass or add a cash balance to your Umo Wallet.
You can access your code for trip validation by tapping Validation Code under My Wallet

on the home screen or going to Wallet > Show Code.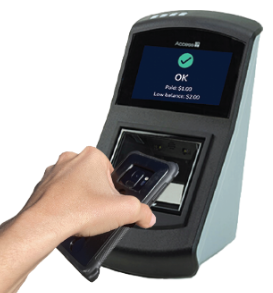 Scan a Umo App code for trip validation
From the main screen, tap Wallet.
Select the Show Code tab.
Scan the code on the vehicle's Umo Pass Reader.
Scan your Umo Card for trip validation

If you use a Umo Card instead of the Umo App, simply tap your Umo Card on the electronic reader when boarding to quickly pay your fare.

Related articles: